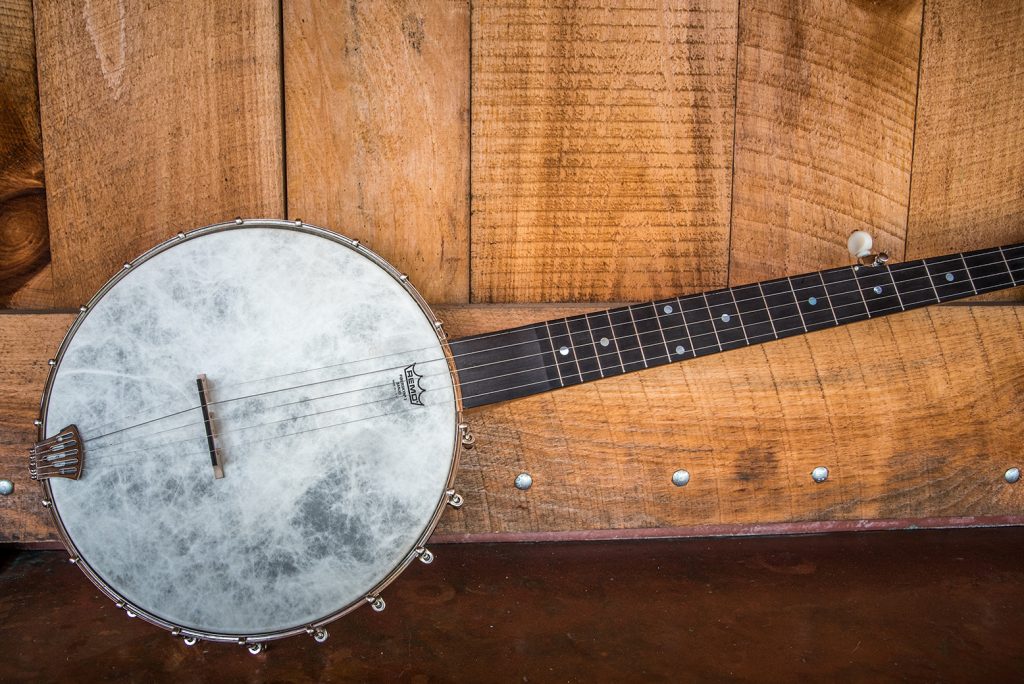 The JB Special is an instrument that will meet the needs of the advanced player as well as challenge the less experienced to be better. The hardware is nickel plated with very smooth feeling Gotoh planetary tuners and a Hawktail tailpiece. The nut and 5th string pip are polished bone. The action is set for smooth easy playing, hard or soft.
The ¾ inch 3 ply hard maple rim makes for a stable platform for the neck and the rolled brass tone hoop. The banjo is very even tonally from low notes on the 4th string to highs on the 1st. Whether you are playing up over the neck or down over the bridge the balance is there. Volume and tone quality are even up and down the fret board. It easily produces string band volume. The neck, well shaped by hand, promotes ease of playing.
JB Special specs:
Price upon request.
11.5 Diameter
25.5 Scale
Neck made of Book Matched Hard Maple of moderate figure and Black Center stripe
Polished Bone Nut and 5th String pip
Carbon Fiber non-adjustable neck bar
17 Fret Scooped Ebony Fret Board with Mother of Pearl dot inlay at 3, 5, 7, 10, 12, 15 & 17
Side marker dots at 3, 7, 10, 12, 15 & 17
Ebony Peghead Overlay with Engraved Mother of Pearl Lion head Inlay
Ebony Heel cap
3 ply Hard Maple rim Birdseye Maple Rim Cap
Fiberskyn Head is standard ¼ inch
Rolled Brass Tone Hoop
Gotoh Planetary Tuners with Cream Buttons
Hawktail Tail piece
Balsam Banjo Works 2 step Bracket Shoes
Rickard Open Ball end Nuts on Flat Hooks
Cinnamon Color Lacquer Finish
The header photo on this page is Copyright 2018 by Fran Dwight Photography. All rights reserved. Used with permission.
The detail photos on this page are Copyright 2018 by Elderly Instruments. Used with permission.